Honest and Aggressive Representation
Carla Rogers Nadzam devotes much of her practice to domestic litigation, including divorce, custody, guardianship, child support, and paternity cases. She also handles cases involving personal injury, probate, and appeals.
Carla Nadzam provides comprehensive representation to her clients, offering practical advice and providing aggressive representation in court. Her approach is to provide the guidance each client needs in his or her individual case, whether that requires merely advising the client on his or her options, or whether it requires going to court. Carla Nadzam welcomes your call to discuss any legal needs. Call today to schedule an appointment for your consultation.
Areas of Practice
Divorce, Child Custody
& Adoption

Guardianships

Wills & Probate

Personal Injury
& Wrongful Death

Appellate Practice
Our Location
Carla Rogers Nadzam P.A.
403 South Main
Jonesboro, Arkansas 72403

Telephone:
(870) 933-0565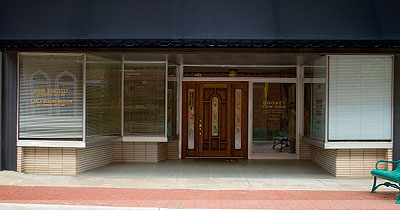 this website is attorney advertising, and intended only for general information. Information presented here within should not be considered formal legal advice, and does not constitute the formation of a lawyer / client relationship.